POLDER aims to establish a broad network of associated institutes and other knowledge partners. It works closely together with various stakeholders and funding partners.

Policy by Simulation is a collaboration between the UvA Institute for Advanced Study and the Netherlands Organisation for Applied Scientific Research (TNO).  It aims to develop new multiscale computational models that help to predict the effect of policy measures, technology development and new business models in several domains (e.g. energy transition, cities and mobility, crime, public health).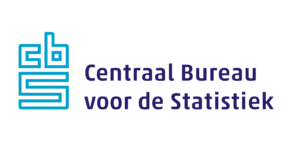 The collaboration with Statistics Netherlands (CBS) is centred around three key methodologies: agent-based modelling, dynamics systems analysis, and network analysis and reconstruction. The key interest of CBS is in validating models, using recent data.  By combining knowledge and developing new expertise within these areas we can draw novel insights from the dynamics of complex systems, to provide better toolsets to partners and other stakeholders for evidence-based policy for all kinds of societal challenges.
CBS is not involved with all POLDER projects; it is currently involved with the projects on Resilience of industry clusters and with COMCRIM.